Organize Those Baubles and Trinkets at Style Me Perfect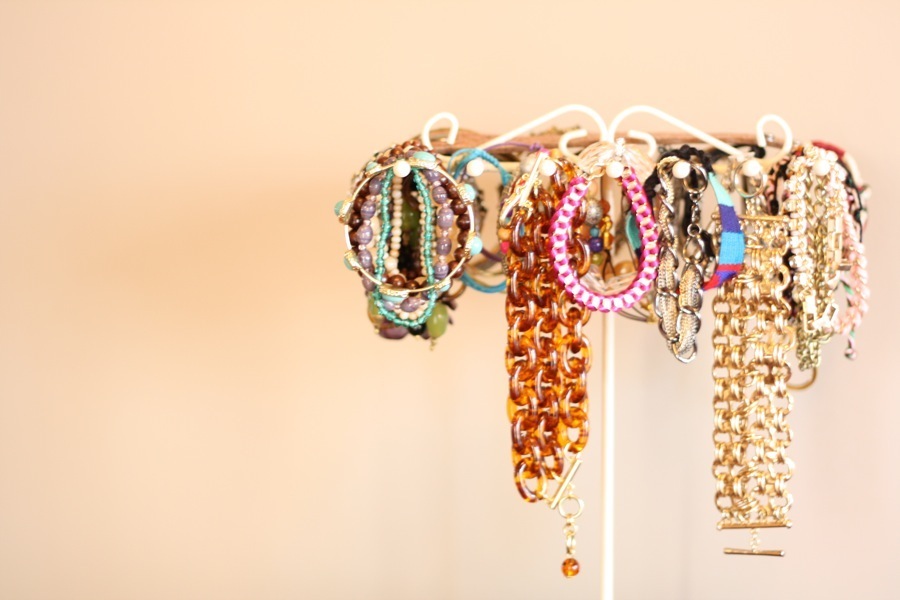 Necklaces, and bracelets, and earrings, oh my!
So, jewelry is an integral part of every fashionable woman's wardrobe. The right accessories can elevate any outfit from "good enough" to gorgeous. Yet…. keeping them accessibly organized can be tricky. Here are some basic tips and ideas to organize jewelry:
Necklaces:
Anything from delicate chains, to chunky statement pieces, they all should be stored with care. To avoid tangles, place thin-chain necklaces in small plastic bags. Make sure to lock the clasp, drop them in charm first and seal the bag with just the clasp dangling outside. This technique prevents knotting, and keeps them ready-to-wear.
Larger necklaces should be displayed like the artwork that they are: use a jewelry tree, small bowls, or mount them on the wall. Let their beauty inspire you day, after day.
Bracelets:
Just like beautiful women, bracelets come in all shapes and sizes. Try using a bowl, or tray, to display your bangles. If some are meant to be stacked, group them together, or even use a twisty-tie to keep from losing a stray. And if counter space is at a premium, a bracelet tree has a smaller footprint.
Earrings and Rings:
There was once a time that mis-matched earrings were en vogue. However, that might not be the look you're going for now. Small, divided cubbies are best suited for earrings and rings. If you have the wall space, display shelves are great for the one-glance arrangement.
 Ultimately, it's hard to put together a great outfit if you're not organized. Decide what system works for you, and stick with it. And make a point to go through your jewelry at the end of every season – moving out pieces that you didn't wear, or are no longer in style – to make room for new treasures!
---
---