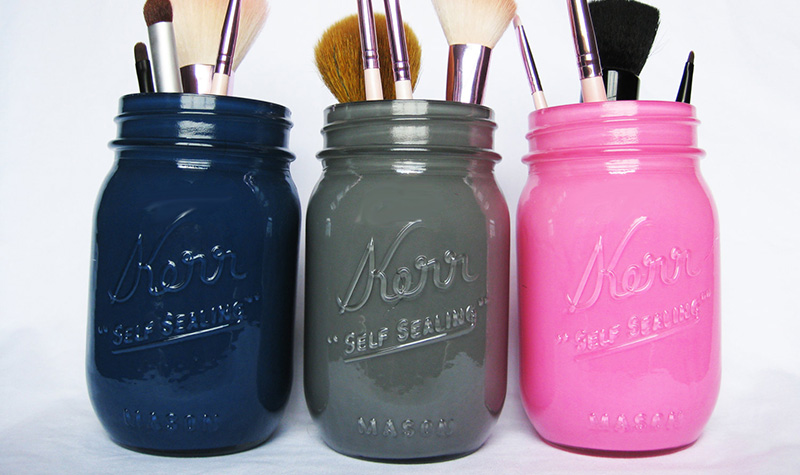 Organization Inspiration

Being from the South, I have a deep rooted love of glass jars.  My grandma used to can veggies and preserves from her garden and I remember the endless shelves of Mason jars in her basement.  Nowadays, in an effort to repurpose old materials, glass jars can reinvent themselves into useful ways to stay organized.  Take a look:
A salad in a jar! Pour in the dressing and shake…so easy.  You can use the jars for other kinds of snacks, too.  It's great for a picnic or packing a lunch.
Create more storage space by clearing off your counter top.  Mount a magnetic strip underneath your cabinets to hold smaller, matching jars for your spices.
Glass jars shouldn't be limited to just your spices (or canned preserves). This Appleshine client used glass jars for all her pantry staples.
Oooh, look-y here, crafters!  Keep your yarn bottled up and manageable by poking a hole in the tops of the jars.  This could work for wrapping ribbons, twine or other spools of materials.
Use chalkboard labels to keep your desk, playroom or kitchen closet organized and all the items in their place.
Haha!  These photo frames made me smile.  You could also stand the jar upright and fill it with olive oil to give your picture a sepia effect like this.
Oh, so many ways for glass jars to help organize your lifestyle.  And if those weren't enough, check out these other fun ideas, too.
Tell me, Appleshiners, how do you repurpose old jars for new organization?