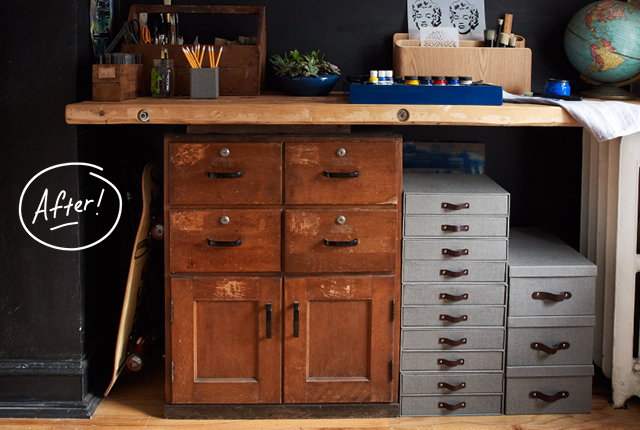 Office Storage Gets Artful in Brooklyn || The Container Store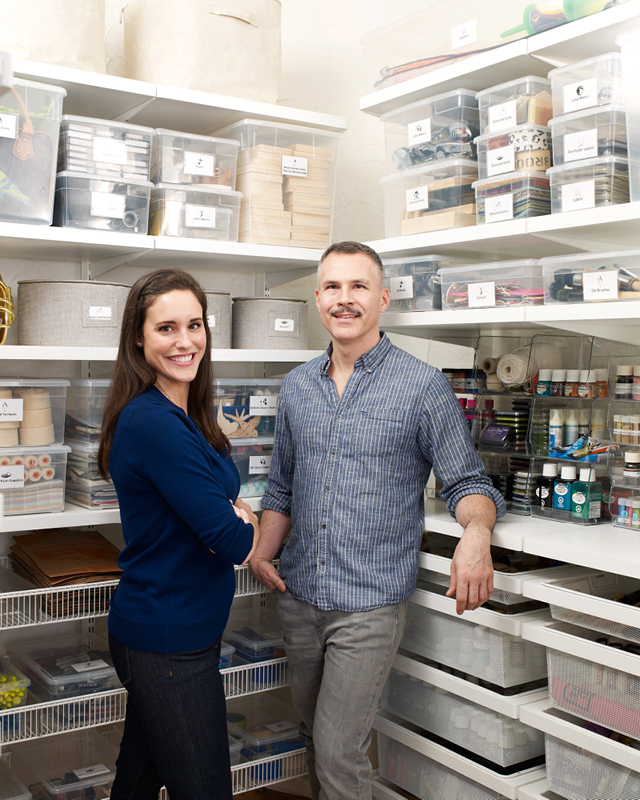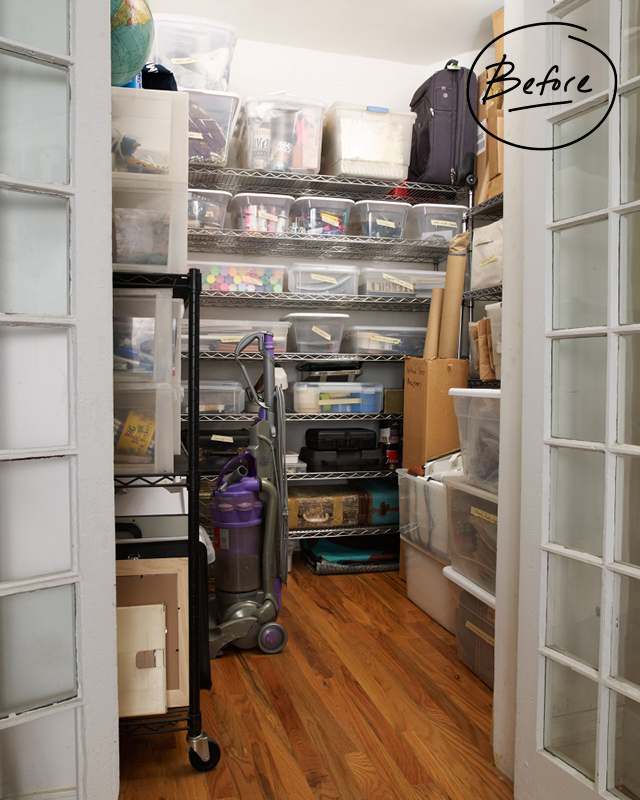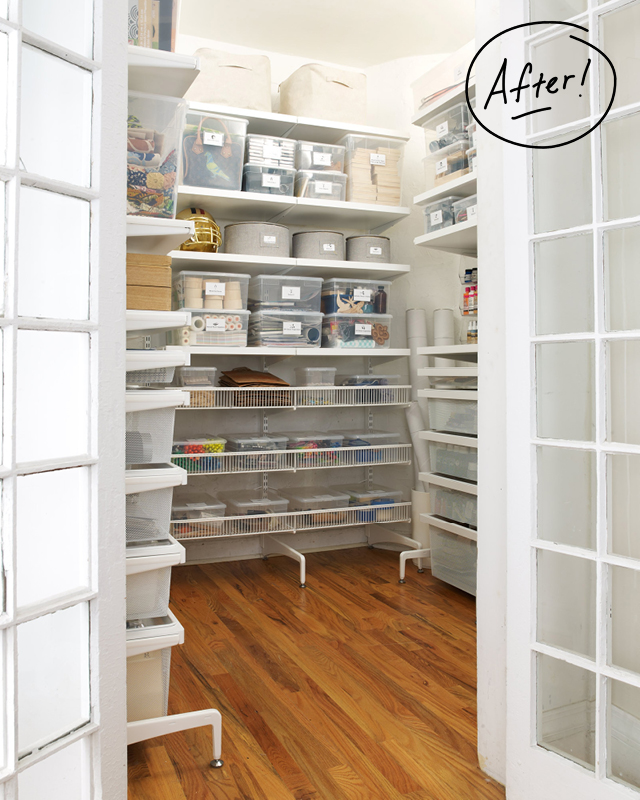 When a friend of Ed Roth's contacted us about his office space, we were a bit smitten.
"After binging on your 'Before & After' features, we were inspired by all of the work the spaces showcased. My friend, Ed Roth, owner of Brooklyn-based Stencil1, needs your help! As an artist running his design business out of his home, it's easy for his home and studio to bleed into one another. He's looking for the right storage solutions to permanently corral his work and life into their designated spaces," said Tami Mnoian.
Well, one peek into Ed's charming Williamsburg home and we definitely knew there was an opportunity to help this talented artist become more efficient, productive and happier in his creative space.
Ed's Stencil1 is a street art-inspired brand he started in 2004. He's created a vibrant market for edgy, fun, and art-inspired designs, reclaiming vintage stencils from craft stores and turning them into high-design art tools for the consumer.
He spends his days juggling a variety of projects from designing his award-winning stencils to painting original artwork. He likes to compartmentalize certain projects in different spaces throughout his home, but he knew his current system wasn't as efficient as it could be.
This closet area is central to his apartment and houses all of his art supplies. Before, Ed just stored things a bit haphazardly in the space, stacking boxes and items on the floor alongside things like luggage and the vacuum cleaner that really got in the way of his projects and purpose of the space.
With the help of The Container Store's Contained Home organizer, Amelia Meena, the space is now transformed to function the way Ed likes to work. Office shelving gets the elfa touch with a variety of drawers, baskets and accessories.
"This is now one of my favorite spaces in my home. The room is just perfection. I enjoy going in there every day and not feeling overwhelmed like I did before," said Ed.  He loves all of the labeling and now has a great system in place where everything is visible and accessible.
"I can't even describe how great the space feels now after all of this organization. It's so efficient but still holds my character and aesthetic. As a small business owner, it's helping save time and money and it's actually helping me grow my business because I'm spending less time looking for things and more time creating and getting the work done," says Ed.
To check out Ed's amazing work visit the Stencil1 website where he sells many of his designs that range from urban and edgy to nature-inspired patterns which can be seen on everything from t-shirt designs to home decor projects. His next project that will be coming out of that good-looking office – a line of wallpaper and soft goods like pillows!
February 2016
THE CONTAINER STORE BLOG
Read original article here >