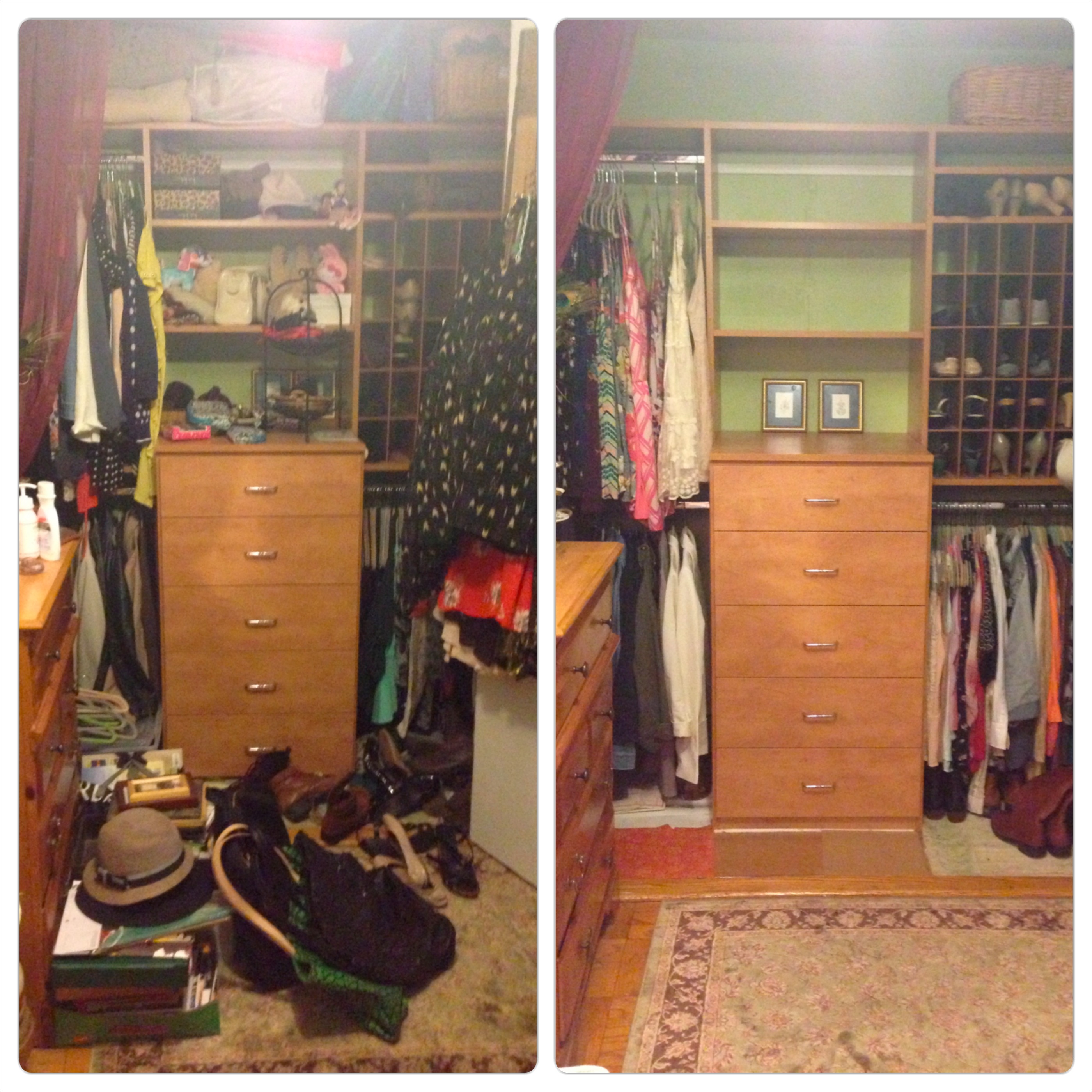 Appleshine: NYC Closet Organization || Style Me Perfect

 This client was a creative actor who admitted her many talents did NOT lie within the organizational field.

First, we did a good bit of editing.  Then we took the donations downstairs for the building's monthly Goodwill drive.  When putting her clothes back in the closet, we designated  areas for each category, keeping like with like.  The end result of Appleshine's closet organization displays her entire wardrobe without mess or confusion.

Appleshine Tips for Closet Organization:
Edit one category of clothing at a time (jeans, pants, dresses, shirts, etc)
Use a bed or tabletop as a staging area for "KEEP" items
Consider your donation options ahead of time and make a drop-off plan
Tell us, Appleshiners, do you have any closet organization tips?