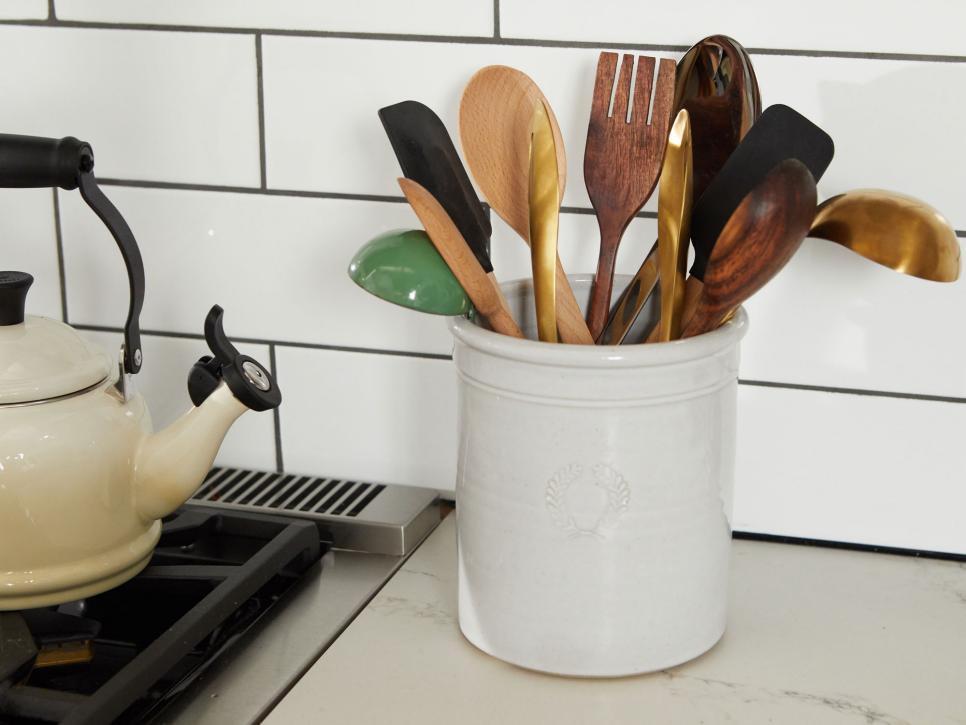 Kitchen Organizing Mistakes – And The Easy Way to Fix Them || Food Network
Little Changes, Big Results
So much of what goes on in your kitchen takes place on autopilot. After unpacking on move-in day, most of us never give another minute's thought to where we stash the silverware or how we arrange the spices. But of course, often it's the smallest tweaks that can make the biggest improvements. We asked professional organizers for their easiest yet most brilliant kitchen habits and hacks to make your space work harder.
The mistake: The spice jars are stacked, stuffed and spun every which way, making it impossible to find what you're looking for fast. And how long they've been languishing in the cabinet is anyone's guess.
The fix: Skip the cabinet altogether, says Amelia Meena of Appleshine Organization + Design. Instead, stand up spices in a drawer and label the tops of the lids, making it a snap to look down and find the oregano. Bonus points for dating the bottom of the jars too; take a peek every few uses, and toss and replace spices after about a year for optimal flavor.