Five Ways to Get Organized for Back to School at AdviceDrop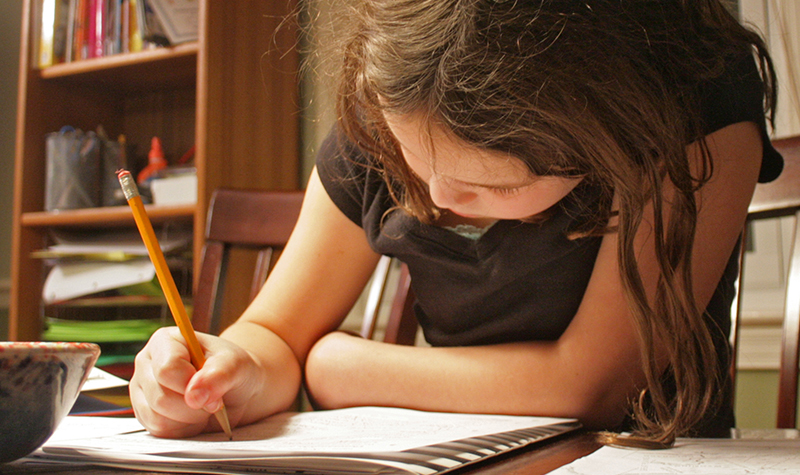 Summer is officially over and that means one thing to parents… back-to-school! The change of seasons brings a host of annual challenges for parents. Clothes, school supplies, activities, lunches, sports, birthday parties, more clothes! This flood of demands is enough to make even the most battle-hardened parent flinch. But there's hope! Simple planning, prepping, and organizing can help parents take back their fall.
Amelia Meena, owner of Appleshine, a lifestyle organization company in New York City offers five simple tips and tricks to get organized for back to school:
Tip #1: Prepare the Night Before
Most parents fear the morning. It can get hectic…really hectic. Parents are basically conducting a symphony of chaos: waking up kids, juggling wardrobes, packing lunches, brushing teeth, and getting out the door.
Lessen the task load by preparing the night before. It sounds like a no brainer but a lot of parents still miss this easy win. Removing tasks the night before makes the entire morning move faster. Pack lunches, layout clothes, and gather everything together so it's easy to grab-and-go come morning. Suddenly, every step becomes is less stressful.
Tip #2: Designate a Homework Area
Even if your child isn't bringing "homework" home yet, it's never too early to designate a working space. It can be a desk, their room, a couch, or wherever. But find a space that works well for your kids and make it the official "Homework Area." Then, outfit it with all the homework essentials (pens, paper, laptop, iPad, etc.). A designated area helps children get into a study mindset and reminds everyone where work happens. Best of all, it gives parents the breathing room they need to tackle their own set of after school tasks.
Tip #3: Create a Family Calendar
And we thought our lives were complicated! Kids take calendar planning to a whole new level. Without some organization, it's only a matter of time before you double or triple book something or forget to drop off a form at school. Get ahead of it by creating a single calendar to keep track of everyone's events, projects, activities, and plans. If your schoolchildren are old enough to participate, encourage them to help out. This gets everyone in the habit of "checking the calendar."
Large dry erase boards make ideal family calendars but even basic monthly calendars that hang on a wall are better than winging it. If your family is tech savvy, Google Calendar can sync everyone's devices (you can even use a different color for each family member). Whatever you choose, make sure to keep everyone in the loop. A daily glance at the calendar will keep everyone a step ahead of embarrassing mistakes.
Tip #4: Set Up a Staging Area
Getting kids to school can be like moving an army so take a page out of Julius Caesar's book and stage before moving. Set up a spot for all things school related. A staging area serves as an area to grab from on your way out and drop off on your way in. It centralizes things and keeps them from cluttering up the rest of your house and life.
The best spots for a staging area tend to be close to either the kitchen or front door, but it's different for everyone so choose whatever location is easiest and most natural to access every time you come and go from your home. If everyone uses the area appropriately, book bags will never "get lost" again.
Tip #5: Manage Downtime
Downtime is important. It gives us a break and an opportunity to recharge. Kids need this as much as we do. Make time for it – maybe it's an after school snack or just quietly playing for a half hour. Anything that helps them unwind from a long day can smooth out the next major task. However, be sure to manage this time properly and leave enough time for homework, dinner, showers and the night-before-prep. Downtime can quickly eat up all that time you saved throughout the day if it's not managed.
ADVICE DROP
September 19, 2013
---
---