13 Places You're Forgetting to Declutter in Your Home at House Beautiful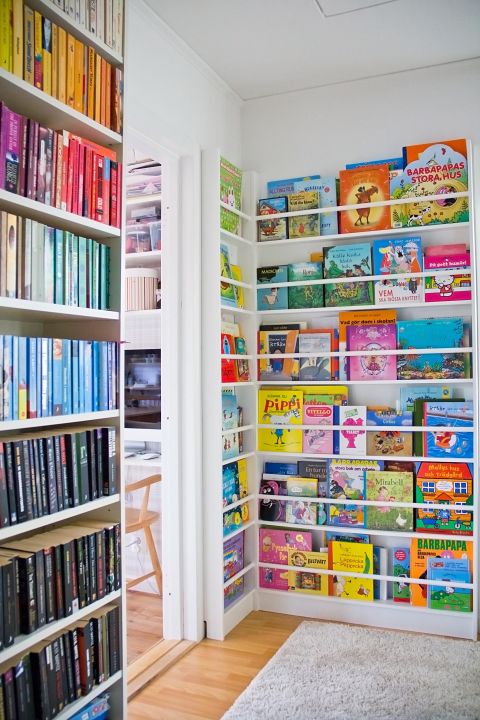 It's been scientifically proven that clutter can make you stressed, anxious, and unhappy. So why do you hang on to it? Well, we'll give you a hall pass on this one, because there are a few places in your home professional organizers say most people simply forget to declutter. Take notes.
YOUR KIDS' BOOKSHELVES
Amelia Meena, organizer and founder of Appleshine, knows children are always acquiring more books — be it from the library, well-meaning relatives, or book fairs. Her advice? "Weed out books each week, month, or season, depending on your schedule." This way they won't pile up and become overwhelming.
YOUR COMPUTER DESKTOP
Electronic clutter counts! Did you know your computer runs much slower when it has a cluttered desktop? It's true. That's why Meena doesn't want you to forget to tackle this electronic. "Take some time to create folders for those files that clutter up your desktop," she says.
YOUR KITCHEN ORGANIZATION
It's simple: If you can't find the lid to a container or the container to a lid, toss it. And Meena says you should limit your collection of grocery bags, too: "Keep one larger shopping bag to hold all the other bags and don't ever keep more bags than can fit within."
YOUR MUSIC COLLECTION
Think: CDs, cassette tapes, records, and any other physical items used to play music. We know these things are hard to let go of (even in the digital age) but Meena says it's crucial. "It frees up tons of space by becoming more compact and easier to sort through."
October 2016
HOUSE BEAUTIFUL
Read original article here >